For over 20 years, Alabama Bail Bonds & Alabama's Best Bail Bonds have been providing reliable and trustworthy services to the residents of Bibb, Jefferson, and Shelby counties. Our experienced agents can help you or your loved one through every step of the bail process—from evaluating the case to determining the best payment plan for each situation.
Alabama Bail Bonds serves Bibb, Jefferson, and Shelby counties including: Birmingham, Bessemer, Jefferson County, Hoover, Mountain Brook, Hueytown, University of  Alabama Birmingham, Calera, Pelham, Adamsville, Ensley, Fairhope, Columbiana, Shelby County, Alabaster, Helena, Leeds, Brighton, Center Point, Clay, Fairfield, Fultondale, Gardendale, Graysville, Homewood, Irondale, Lipscomb, Midfield, Pinson, Pleasant Grove, Sumiton, Tarrant, Trussville, Warrior, Chelsea, Inverness, Montevallo, Minor, Mt. Olive, and McCalla.
Belinda Sexton
BAIL BONDS AGENT
Covering Jefferson and Shelby Counties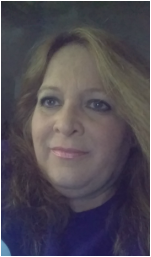 Alabama's Best Bail Bonds
Bibb, Jefferson, and Shelby
 County, AL
OPEN 24 HOURS A DAY / 7 DAYS A WEEK
WHAT OUR CUSTOMERS HAVE TO SAY 
Stephen Mangham
Best help ever my dad got a PI and I was at work they helped me without a problem couldn't get any better!!! Thank you, Jannet
Philip Galaznik
Aside from getting someone [out of] jail, this was one of the best experiences sitting around and waiting for someone I've ever had! Super knowledgeable too.
M. O.
Ruby Collard was an absolute angel to us during what was a very difficult time for our family. Her experience and regular updates while our family member was behind bars (and we are from out of the area) was a comfort beyond words to us. The cost for her services was among the best money I've spent in a long time. I cannot recommend her strongly enough for the help and comfort she provided me and my family.
Lisa Skelton
Ruby is the best! Received prompt assistance from her as soon as I called her. The best in town!
Hannah B.
Thank you Ms. Ruby for everything you did for our family! You went over and beyond! We will forever be grateful.  You're an AMAZING person! May God bless you ALWAYS!!
Ellen H.
We had the unfortunate experience of getting a middle-of-the-night call from the Tuscaloosa Police Department informing us that our minor son had been arrested for public intoxication. We were then given the phone number for Alabama Bail Bonds to help with his bail since we live out of state. This was our first time ever having to do anything like this and Ruby, from Alabama Bail Bonds was a tremendous help.  She was calm and gracefully walked us through the steps we needed to take to get our son out of jail.  She kept us informed throughout the process and was on top of it in posting his bail once he was cleared.  If you ever have the unfortunate event of having to bail someone out of jail, I highly recommend Alabama Bail bonds and specifically Ruby. She was amazing!!!
Dilly Narvaez
I called Ruby at 5 AM and she answered and didn't even hesitate! Even half asleep she took my info and jumped right on my situation. I'm 650 miles away and as worried as I was, as soon as I heard her confidence, I was at ease. I knew I called the right person! She worked her magic then Jeanette took over and even drove my son home. Talk about service!! We didn't have to do anything but make the call. Hopefully, no one needs Alabama Bail bonds services, but if you do, call them! You won't regret it!
Buster Corley
They're the Best bunch of girls in Tuscaloosa. They'll get you out of a Clinch when you need them. LOVE y'all and thanks again for your service
Bridgetta McNichol
Love Ruby…I cannot say enough nice things about her, she is the most sincere caring person all around, the best. Highly recommend.
Ashley Haynes
They go out of their way to help and make sure everything is done right!!!