Alabama Bail Bonds, LLC
Serving Tuscaloosa County
(205) 354-2728
Ruby was born and raised in Dothan Alabama. She moved to Tuscaloosa in 1985. Ruby is 65 years old, She has been married to Terry Clarke for 15 years they have 4 children and 7 grandchildren. Ruby has always been an entrepreneur and has owned many businesses over the years, she started her bail bond path in bail bonding in 19996 working for Mr. Bobs Bail Bonds as an agent.
In 2004 she started her own Company Alabama Bail Bonds, LLC with her daughter Jennifer and went on to open Alabama's Best Bail Bonds in 2006. She proudly services over 18 counties and Municipalities. Ruby was elected as President of the West Alabama Bail Bond Association in 2010, She has served on the Alabama Professional Bail Agents Association as Treasurer in 2015 and currently serves as the Alabama Bail Bond Association Treasurer.
Ruby Collard
BAIL BONDS AGENT
Treasurer West Alabama Bail Bonding Association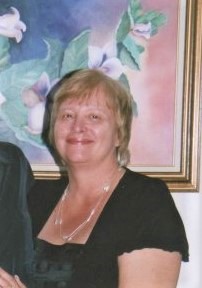 Jennifer was born in Tallahassee, Florida, She moved to Tuscaloosa, Alabama in 1991. Jennifer has raised two beautiful children, her oldest, Lacy currently works for Tuscaloosa County Juvenile Court, and youngest son Dalton is a sophomore in college. Jennifer and her mother Ruby Collard opened their family bail bonding company, Alabama Bail Bonds, in 2004.
She has served as Vice President on the West Alabama Bail Bond Association Board in 2010. She was elected 2nd Vice President of the Alabama Professional Bail Agent Association in 2015 and currently is a board member of the Alabama Bail Bonds Association and currently oversees Social Media. She also owns a remodeling company, Black Warrior Remodeling, Jennifer was elected as Treasurer to her HOA board in 2019 and also sits on the Board of West Alabama aids outreach
Jennifer Collard
BAIL BONDS AGENT
Vice President West Alabama Bail Bonding Association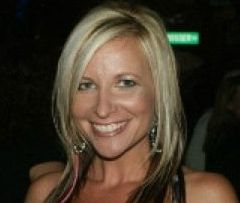 Alabama Bail Bonds – Tuscaloosa County, AL
OPEN 24 HOURS A DAY / 7 DAYS A WEEK
CALL NOW:

(205) 339-7109
Service Areas
Alabama Bail Bonds serves Tuscaloosa & Bibb Counties including: Tuscaloosa, Northport, Brookwood, Cottondale, Lakeview, Vance, Coker, Duncanville, Taylorville, Coaling, Peterson, Lake Tuscaloosa, Buhl, Elrod, Echola, Fosters, Holt, Samantha, The University of Alabama, Stillman College, Shelton State, Centreville, Brent, Woodstock, Green Pond, and West Blocton.
WHAT OUR CUSTOMERS HAVE TO SAY 
"Ruby and staff at Alabama Bail Bonds treat you like family. They take care of everything so you don't have to worry. We appreciate the care and attention they gave in such a trying time."